Jasprit and I are back with another Cover Fever and I'm featuring a book I just recently read and loved: One Plus One by Jojo Moyes. Wish I could say the same for the US cover, which in my opinion doesn't fit the story and doesn't attract readers to pick it up. But maybe that's just me. Jasprit and I will weigh in with our choice, but we'd love to hear your opinion, too! Let us know what you think in the comments below


US Cover UK Cover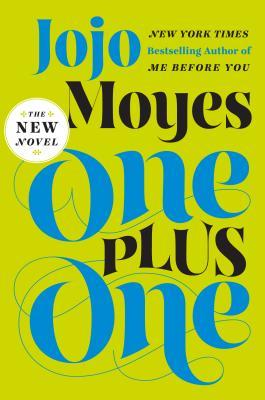 Australian Cover Swedish Cover

Rachel:
Well as I said I don't care for the US Cover and I think it does little to attract readers. It fit the story at all. The UK version is a little better because at least we have all the characters represented, but it wouldn't call to me at a bookstore. The Australian Cover is actually prettier, and it might catch my eye, but still, I'm not sold. The Swedish Cover is the most suited to the story with the open road (it's a road-trip book) and the little girl doing math problems fits well with Tanzie being a math whiz. I like the road hugging the water and beautiful countryside, and I'd be tempted to pick this book up to read the description.

Rachel's Verdict:
The Swedish Cover.

Jasprit: I actually haven't read this book yet, so don't really know which cover would suit the book best. I'm really weird when it comes to book covers, sometimes I'm all for the cover matching the story and sometimes I just want a pretty cover. I think the UK one is just a bit too simple for my liking, the Swedish cover is pretty neat, but I don't think I would be the tempted to pick it up in a book store, the Australian cover is quite pretty too, but again I'm not finding the cover that appealing. The US cover is really bright and in your face with its big fonts, but I like it, I think I've seen a few of JoJo's covers like this and wouldn't mind having a matching set on my shelf!

Jasprit's Final Verdict:
The US cover.

I like how Rachel and I have really differing opinions this time around, which cover do you prefer?