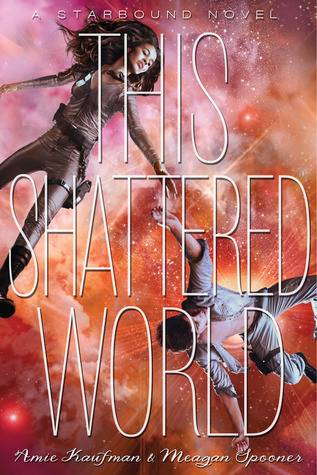 This Shattered World (Starbound #2) by Amie Kaufman & Meagan Spooner
Publisher:
Disney-Hyperion
Publication date:

December
23rd 2014
My rating:
DNF
The second installment in the epic Starbound trilogy introduces a new pair of star-crossed lovers on two sides of a bloody war.

Jubilee Chase and Flynn Cormac should never have met.

Lee is captain of the forces sent to Avon to crush the terraformed planet's rebellious colonists, but she has her own reasons for hating the insurgents.

Rebellion is in Flynn's blood. Terraforming corporations make their fortune by recruiting colonists to make the inhospitable planets livable, with the promise of a better life for their children. But they never fulfilled their promise on Avon, and decades later, Flynn is leading the rebellion.

Desperate for any advantage in a bloody and unrelentingly war, Flynn does the only thing that makes sense when he and Lee cross paths: he returns to base with her as prisoner. But as his fellow rebels prepare to execute this tough-talking girl with nerves of steel, Flynn makes another choice that will change him forever. He and Lee escape the rebel base together, caught between two sides of a senseless war.
I enjoyed
These Broken Stars
, so I thought for sure I'd feel the same about
This Shattered World
. Not so. Here's a classic case of "It's me, not you" mostly because a ton of readers have loved This Shattered World.
There are a couple of reasons why I had trouble with this story.
First, I'm not in the mood this typical antagonistic relationship where the main characters have a narrow and stubborn view of the other's dilemma, and it takes a lot of the book for this to change.
Second, I didn't like or connect with Jubilee.
I think her views were more extreme without trying to put herself into Flynn's shoes.
If I kept reading would my opinion change?
Probably.
Maybe.
I'm just not sure I care enough to find out.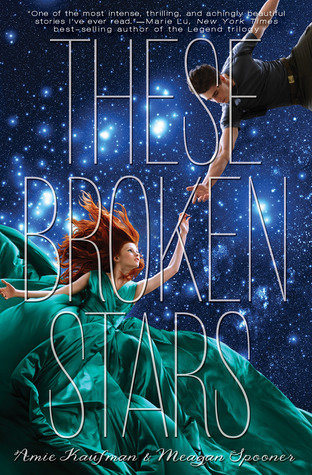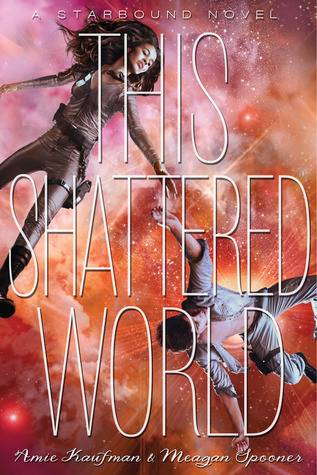 So my loss is your gain, because I'm giving away my ARC copies of These Broken Stars (book one) & This Shattered World (book 2) by Amie Kaufman & Meagan Spooner to one lucky winner. The giveaway is open to US/CA residents only. Simply fill out the rafflecopter for a chance to win. Good luck!
a Rafflecopter giveaway