Last Tuesday I (Rachel) had the pleasure of attending an author event for
Maggie Stiefvater
at
One Upon a Time Bookstore
in Montrose, California. As always she was lively and very entertaining. Maggie led off with questions she asked the first time I saw her back in 2011: How many have ever seen me speak? How many have read...(this time Sinner)? How many of you have read any of my other books? How many of you have no idea who I am or why I'm here but saw a line going past the cafe? The first time she asked this my husband, who attended with me raised his hand at that last question and I wanted to crawl under my chair! Lol! Anyways, thankfully, he didn't raise his hand this time!
Maggie signing the custom Sinner book cover
Even though Maggie hadn't planned on writing any more books in the WofMF series, she explained how Sinner came about with this line: "I am a werewolf in Los Angeles". She said she thought if I
ever decided to revisit that world, that would be a killer opening line. She was deep into working on The Raven Cycle series which has very little *read: none* kissing because of Blue's curse, and when she thought of that line and the possible story, Maggie thought: that sounds like a kissing book! And Sinner was born.
From there we heard stories of her college days in an Irish Celtic "rock band" (haha!). She was the bad ass chick playing the bag pipes! And she regaled us of how she hated Los Angeles the first time she visited and then loved it the second time for the very same reasons, thus contributing to Sinner's setting.
Guitar with Maggie's artwork
Being the last tour stop, there was a very special giveaway: a personalized electric guitar! Also, she made custom book wrappers for Sinner and signed them for us! They are beautiful and evidence of Maggie's many artistic talents!
Custom book cover for Sinner
It was a fun night, I laughed so many times! Maggie is one of the most entertaining authors to see in person I've met.
As usual I like to bring something back to share with one of our readers and I have a SIGNED hardcopy of Sinner to giveaway to one Readers Den follower. The giveaway is restricted to US Residents. Simply fill out the rafflecopter below for a chance to win.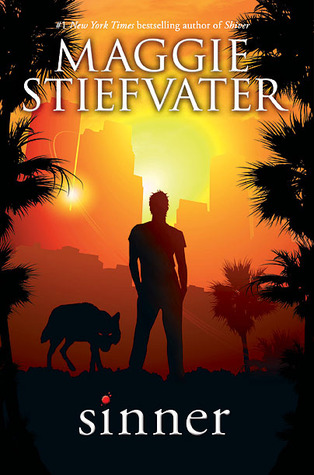 a Rafflecopter giveaway