You may wonder how I end up reading so many books by the end of the month when you see my total on our Monthly Recaps, but it's really no mystery. I'm just a girl with a long commute to work and an intense love of audiobooks! I've been having a hard time putting my thoughts together for reviews lately so I thought I'd try my hand again at
Short & Tweetish Reviews
(There's no way I can keep it to 140 characters!) This style of reviewing was introduced to me by
Mary@The Book Swarm
and
Karen's @For What It's Worth
.
Death and The Girl Next Door by Darynda Jones
Publisher:
St. Martin's Press
/
Macmillan Audio
Publication date:
October 2nd 2012
Length:

7hrs and 48min
Narrator:
Lorelei King
My rating:
3 stars
Amazon | B&N | TBD | Audible | GRs
My Thoughts:
Darynda's signature funny storytelling style. Sexy, mysterious hero, spunky heroine with abilities yet untapped.
No love triangle as the description leads you to believe, yay! Fun start to the series, but information was frustratingly slow to trickle in, and the heroine was slow to clue in on a few obvious conclusions. Lorelei King's narration makes up for most of that. I plan on listening to the next one.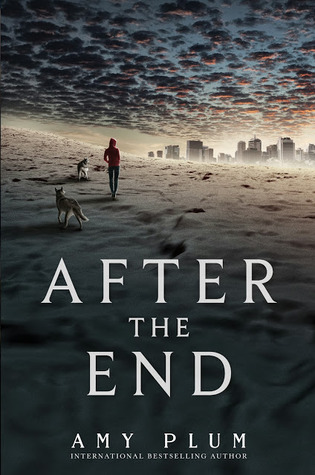 After the End by Amy Plum
Publisher:
Harper
Audio
Publication date:
May 6th 2014
Length:

8 hrs and 47 min
Narrator:
Emily Rankin, Graham Hamilton
My rating:
4 stars
Amazon | B&N | TBD | Audible | GRs
My Thoughts:
Everything about the world Juneau believes in is basically a lie. Still, her powers are very much real as is her desire to find and rescue her kidnapped clan.
Strong, smart, determined heroine. Juneau didn't have a whiny bone in her body, nor did this story suffer from lack of communication, which is a common complaint of mine with YA reads. She was upfront and honest with Miles.

Miles was self-absorbed and spoiled when the story began, but I was happy to witness positive character growth on his part. I did enjoy the romance between these two, even though it was a small part of the story.

A little slow in the beginning, but I highly recommend the audio book. Bonus with a male and female narrator! The story left off in sort of on a cliffhanger, but the second book in this duology is already released so that's not unbearable. I'm on hold for the next audio copy.