Hi everyone, with Rachel and I's crazy work schedules, we miss sharing whats going on with us. We used to have a lot of fun with our Showcase Sunday posts, so thought we'd do something regular on the blog, where we share bookish news and life news in general as a weekly recap!
WHAT I READ/REVIEWED
I really was in the mood for more Bracken, it had been such a long time since I read one of her books, but I just couldn't get into Passenger, so I decided to start with Traitor to the Throne instead.
I just reviewed one book on the blog this week and it really was fun getting back to Kenneally's Hundred Oak's series.
Both By Your Side and The Lover's Dictionary were three star reads for me.
The Next Accident is third book in the Quincy & Rainie series by Lisa Gardner. It was a re-read by audio book and I forgot how brilliant the story/mystery was! I'll be reading Right Behind You next the latest installment to release on 1/31/17, so I wanted to refresh my memory. My Lady Jane was hilarious and sooo good! The audio version was so much fun! I like this version of "history" much better than what actually happened!
Nick
once again has contributed to my tbr pile, I saw her rating of Pretty Face this week and knew I had to get a copy! And my run with audiobooks continues with The Player and Act Like It, I normally don't listen to audiobooks with English accents, but this is the first time I'm trying them.
Rachel: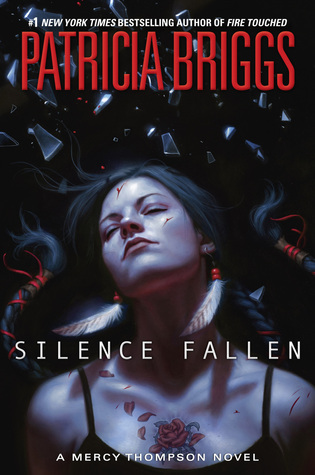 I'm really excited for
Pretty Face
since I loved
Act Like It
so much.
Right Behind You
is the latest Quincy & Rainie by Lisa Gardner. We haven't had a book with this couple for years and they're my favorite couple written by Lisa Gardner! I requested
The Perfect Stranger
after seeing high praise by a couple of friends. I'm thrilled to get the latest Mercy Thompson installment,
Silence Fallen
! And of course I was over the moon to get the latest Laura Florand book,
A Crown of Bitter Orange
!
NEW TO MY TBR
Jasprit
Act Like It and The Player were actually books that I added to my tbr this week, but of course a book rarely stays there long before I end up getting myself a copy!
Rachel:
I've been dying to read
The Bird and the Sword
for so long, and I'm reading by audio version which is really good. Almost done. I read
Triptych
by Karin Slaughter, the first in the Will Trent series, a couple of weeks ago, and so I bought the second book,
Fractured
. I'm reading by audio version with this one as well.
WHAT WE'RE WATCHING
Jasprit
I ended up quite a few box sets for Christmas, but of course I decided to go with my re-watch of Ugly Betty, this show honestly is so good. I'm also finally caught up with How to Get Away with Murder, the ending just before the Winter break was just horrific!
Rachel:
I know Doc Martin is from 2004 but this series is new to me. I've been watching the episodes through Netflix. Martin is socially inept, but brilliant as a doctor. Love seeing him navigate the relationships in the small town of Portwenn. Of course there's a romance, too! Interstellar seemed to be a hit with many and the movie started off strong, but the middle/end fizzled out for me.

EVENTS OF THE WEEK
Jasprit:
It snowed here this week (even though it only lasted like a few hours), they'd been predicting snow for a few days now and we strangely only got it in our area. I just wished we'd got a lot more of it, or actually around Christmas!
I still haven't hit the gym or class this year, I know an epic fail on my part, but I did come down with the viral bug last week and honestly it took me ages to recover until I felt like I had enough energy, even to do things like go on my phone, even concentrating too long made me nauseous. So this Monday I will be hopefully be back at it with Circuits class!
Rachel:
I just got back from a Sonoma, California trip last week. It rained a ton up there before we got there, and it did rain the first day, but it was sunny with some clouds after. The area was beautiful and we drank a lot of good wine! Sadly, I didn't take many pictures this time.
How was your week?