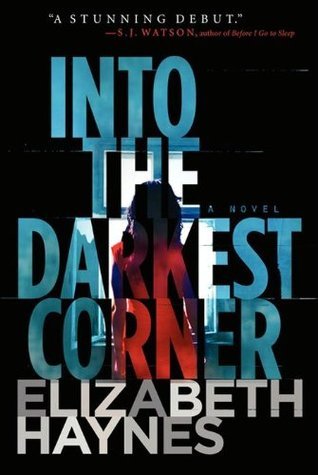 Into the Darkest Corner by Elizabeth Haynes
Narrated by
:
Karen Cass and David Thorpe
Publisher:

Audible Studios
Length:
14 Hours 1 Minute
Audiobook Publication date:
February 22nd 2012
My rating:
4.5 stars
Catherine Bailey has been enjoying the single life long enough to know a catch when she sees one. Gorgeous, charismatic and spontaneous, Lee seems almost too perfect to be true. And her friends clearly agree, as each in turn falls under his spell.

But what begins as flattering attentiveness and passionate sex turns into raging jealousy, and Catherine soon learns there is a darker side to Lee. His increasingly erratic, controlling behaviour becomes frightening, but no one believes her when she shares her fears. Increasingly isolated and driven into the darkest corner of her world, a desperate Catherine plans a meticulous escape.

Four years later, Lee is behind bars and Catherine—now Cathy—compulsively checks the locks and doors in her apartment, trusting no one. But when an attractive upstairs neighbour, Stuart, comes into her life, Cathy dares to hope that happiness and love may still be possible . . . until she receives a phone call informing her of Lee's impending release. Soon after, Cathy thinks she catches a glimpse of the former best friend who testified against her in the trial; she begins to return home to find objects subtly rearranged in her apartment, one of Lee's old tricks. Convinced she is back in her former lover's sights, Cathy prepares to wrestle with the demons of her past for the last time.

Utterly convincing in its portrayal of obsession, Into the Darkest corner is an ingeniously structured and plotted tour de force of suspense that marks the arrival of a major new talent.
Into the Darkest Corner was suspenseful, riveting, and disturbing. The story is unsettling because of how realistic it was. I'm sure something of what happened to Cathy has probably happened or is happening as I write this review. Four years ago Cathy fell for Lee who is equal parts good looking, intense, and charming. From that point on her life slowly turns into hell.
We meet Cathy in the present, four years after her time with Lee.
She's basically a mess with severe obsessive compulsive disorder stemming from a trauma we have yet to discover.
Cathy adheres to a strict routine of going to work and coming home with much of her free time spent checking and re-checking her apartment for breaches in security.
Alternating chapters take us back to the past, four years ago and we slowly witness the events that brought Cathy to this point in her life. The tension mounts both in the present and in the past as the chapters tick on by.
Lee exacts psychological terrors on Cathy as well as physical, making her a wreck little by little. This situation is a little like a frog in a pot of cold water, staying there as the temperature rises and rises until he's fully cooked. He doesn't get out while he can, instead the gradual process of the water heating hides the fact he's in real danger. In this way, Lee gradually terrorized Cathy in subtle ways so that she wasn't even sure some of the things he did were inappropriate. Well practiced charm and impressive looks were on his side, fooling Cathy's friends to the point that they didn't/couldn't believe that he was anything but a knight in shining armor.
In fact her friends were green with envy over her snagging such a catch.
It was horrifying! I have to wonder if they were just complete crap friends or was Lee just that good at his manipulations? My heart broke for Cathy (in the past) as her situation became more desperate and inescapable.
Lee was terrifying, with swift and surprising mood changes.
One minute he was in love and the next…well, I won't say.
There was no doubt from the beginning that he was seriously dangerous.
Through all of this I knew the reign of terror did come to an end at some point, because Cathy's no longer with Lee.
However, there's an ominous feeling to the present, and I bit my nails in anxious anticipation and fear at the possibility that Lee has found Cathy again.
At least this time, though, Cathy has an ally, a neighbor who's just moved to the apartment above her, Stuart.
In spite of Cathy's apprehension, they form a friendship that slowly turns into more. Their romance was gradual, but lovely!
While Cathy went through a complete nightmare, the chapters in the present fill you with hope that she can be happy once again.
Stuart is a big in helping Cathy move on and I don't think there was a more perfect person out there for her. I admired Cathy as she tackled her fear and tried to live again.
This was one of those gripping reads where it's painful to put it down. I was glued to my audio-book throughout a weekend, gasping at times in horror. The narration was excellent.
Although most of it is from Karen Cass with her lovely English accent we do have David Thorpe's wonderful performance as well (also an English accent).
I have to thank the lovely
Keertana
for putting
Into the Darkest Corner
on my radar because I thoroughly enjoyed the thrilling ride!